Fine Wine with Personality
One often attributes human characteristics to wine. A wine can be robust, opulent, tenacious, even elegant, profound or flirtatious.
At Ta' Betta we playfully describe a wine, or even a specific vintage, in terms of the personality or character it evokes: be it young or old, open and ready or still closed on the nose, be it masculine or feminine, rough or refined.
Get to know us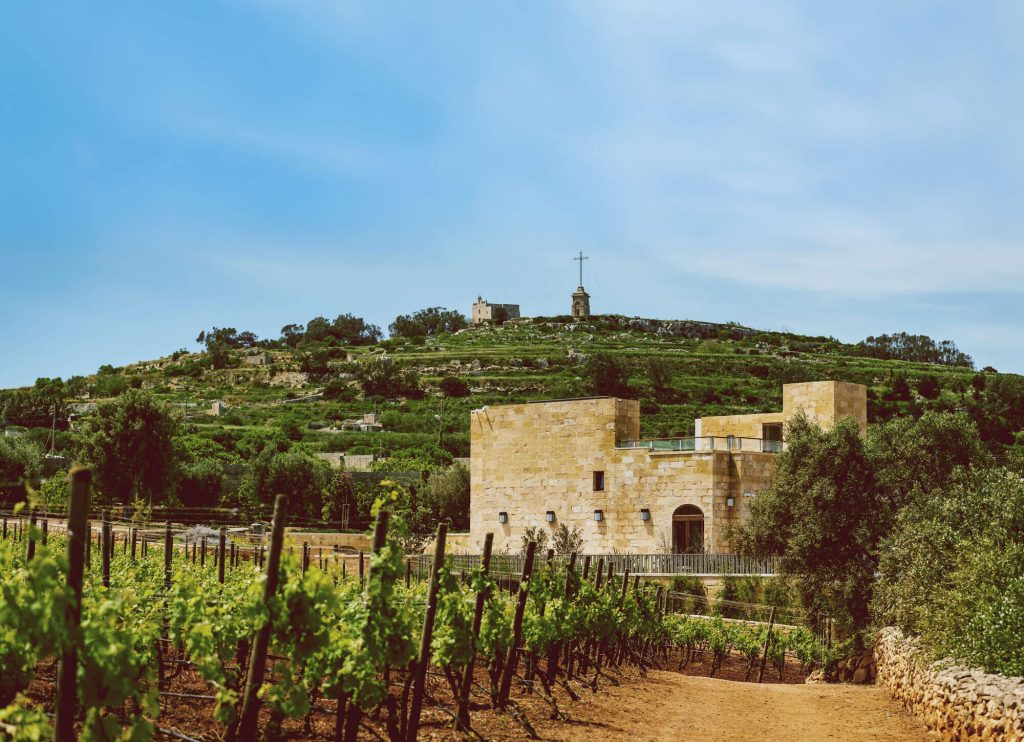 the character of the
Wines & Terroir
One can never make good wine from poor grapes, one can never make authentic wines by using chemistry to cover up shortfalls or to bolster nature's yield.
know-how &
the Tachis School
A good wine-maker should know how far to go to bring out the character of a grape varietal, of a vintage, to reflect what happened in the vineyard that year. Not all years will yield the same character, indeed that of itself creates the scope of vertical tastings as a narrative of time past.
Read More
The tasting room at Ta' Betta is a small and exclusive venue with limited capacity. Overlooking a terrace with stunning scenery of Maltese countryside with the medieval city of Mdina to the North and the port city of Valletta and the Mediterranean coast to the East.
Read More