Inspired by Fra' Jean Parisot de Valette a French nobleman and 49th Grand Master of the Order of Malta, from 1557 to his death in 1568. Grand Master La Valette defended the Maltese islands and defeated the Ottomans against all odds at the Great Siege of Malta in 1565. The foundation stone of the city of Valletta was laid by him in 1566.
The decision to include a white in this boutique estates' repertoire was one which took much debate and thinking. It was unclear whether in such a hot climate we could make a notable white wine with aging potential following the estate's philosophy. Today, the decision to plant some two thousand five hundred vines of Chardonnay on the last tract of land available on the estate is considered one of the most rewarding decisions taken as the results have been surprisingly pleasing.
This oak-fermented Chardonnay, produced against all odds, is a complex wine which conveys apricot, white fig and vanilla to balance the acidity and alcohol, which in some years exceeds 14%vol. This is a big wine, somewhat amber in colour reflecting the hot climate and ripeness of the fruit, big in stature at least as much as our reds.
The Chardonnay vines were planted in 2005 and the yield is restricted to up to 1.6kg per vine.
This wine is best stored and served at a temperature of 12oC and complements a range of cheese, savoury pastries, foie gras, cold cuts of meat, fish and seafood.
From the experimental vintages dating back since 2008, it is not unreasonable to expect this wine to last at least 5 years, in some exceptional years ten years as well. The few remaining bottles of 2008 are still fresh, and all vintages since 2012 still exhibit exciting promise.
Up to 4,000 bottles are produced annually depending on yield and weather conditions.
Owners' Tasting Notes
A glass, no bring out a bottle of honey-dew amber-coloured nectar. This is a big oak-fermented Chardonnay (14% alcohol by volume) which carries the vanilla of the French-oak and marries it well with the undertones of apricot, ripe white fig, and caramel conveyed by the fruit.
This vintage, in particular, reminds me of the Chardonnay made by Planeta up to a decade or so ago and some big Central Coast Californians. It has the stature to last, becoming increasingly amber with age, but I believe it will grow in complexity with time. I will update my tasting notes each year on this one and hope for at least a decade.
A perfect accompaniment for foie gras, sashimi, bouillabaisse, a broad cross-section of cheese but not the heavy blues or overwhelming over-ripe goat, succulent roast chicken sprinkled with cumin, paella, moule, and why not?… ratatouille, roasted vegetables, or pumpkin pie…
Owners' Tasting Notes – May 2019
Sommelier's Tasting Notes
Beautiful white lemon colour, day bright with intense viscosity. The nose shows hints of tertiary aromas, lactic (buttery, creamy, toasty), dried fruits (almonds), and spice (vanilla). The palate is dry medium to full-bodied, with a medium+ acidity, medium+ alcohol, very well balanced oak, confirming all aromas from the nose. A great complex wine with a long aftertaste. A wine which will definitely surprise you in a blind tasting!
Fabien Etienne – June 2019
Sommelier
Wine and Services Consultant
our roots,
Passion & Vision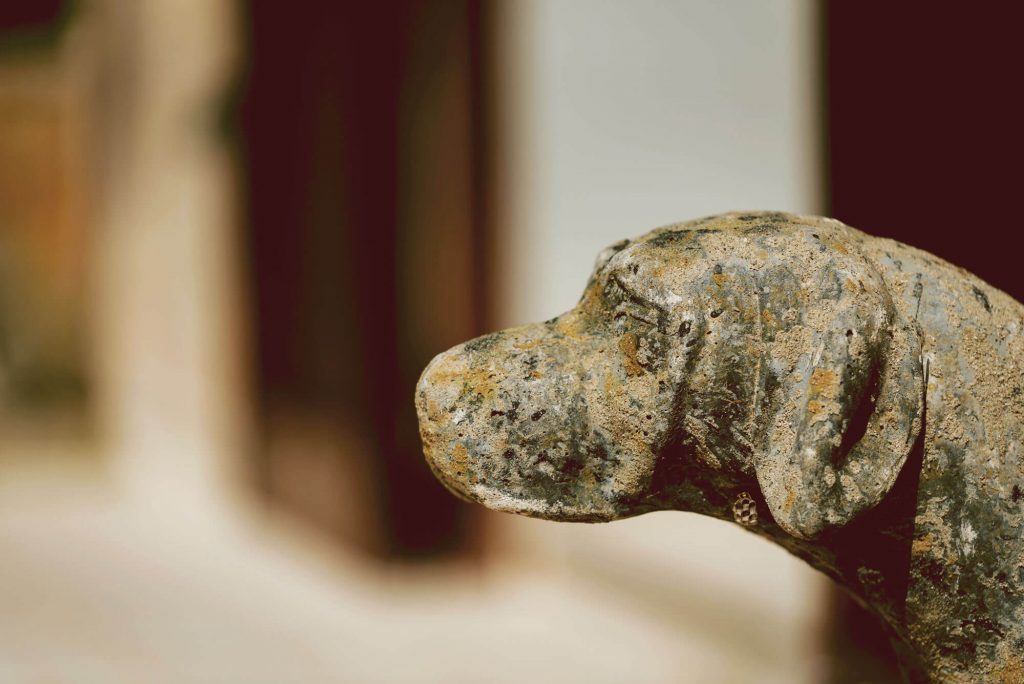 Ta' Betta Wine Estate comprises of 4 hectares of terraced land situated circa 200 metres above sea-level in an area known as the Contrada ta' Brija in Girgenti limits of Siġġiewi, Malta.